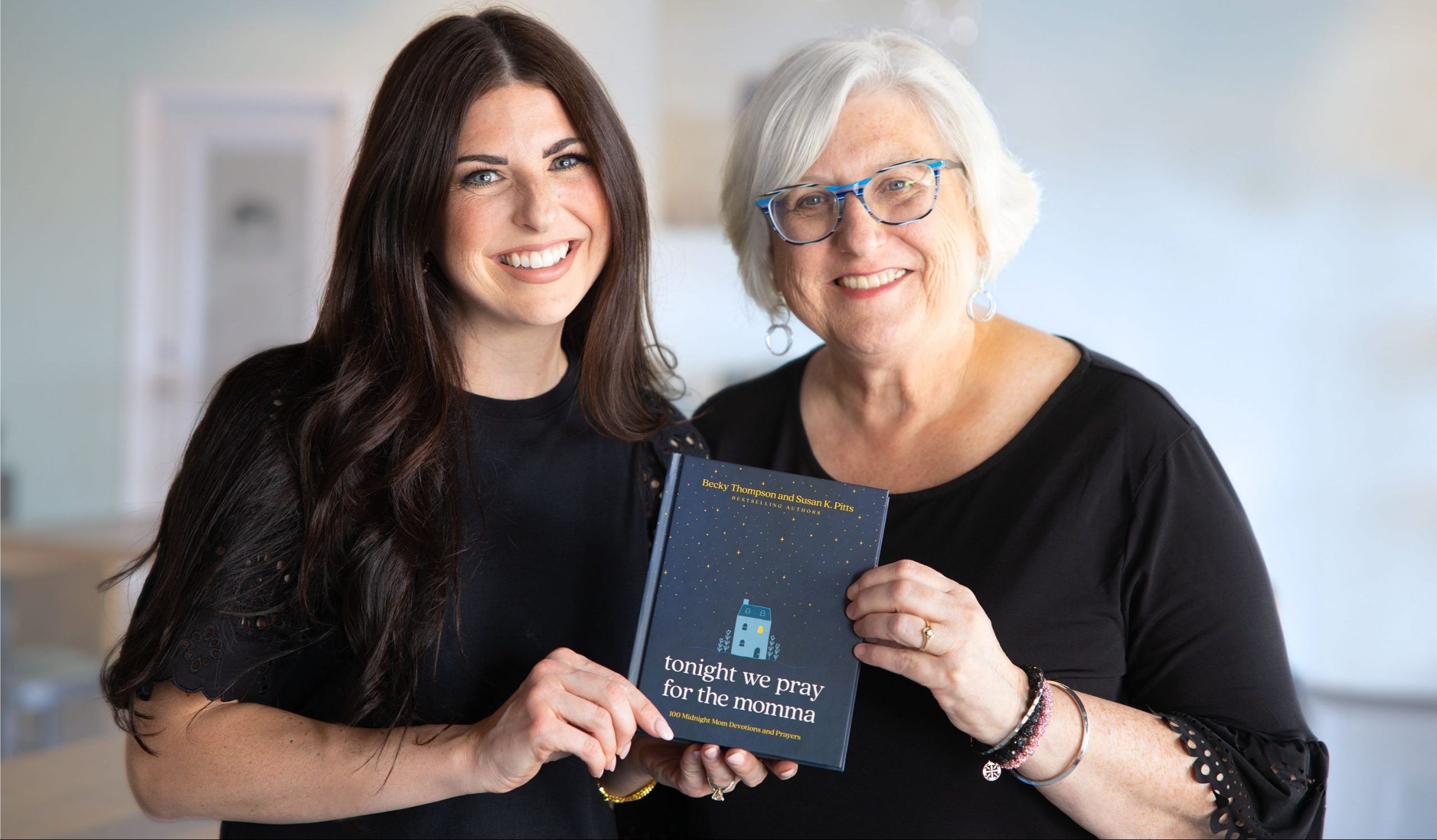 We are a momma and daughter team who believe midnight isn't just a time on the clock. It can represent all of the hidden and heavy places in a momma's heart.
On November 26, 2015, Becky began to post prayers and short devotions at midnight on Facebook.
She called her post series – Midnight Mom Devotional.
Becky asked her own mom, Susan Pitts, to help her respond to all of the women who would comment and share their prayer requests below each midnight post.
It was Susan who had the idea to pray for one specific need nightly, creating the familiar phrase…
Tonight we pray for the momma who…
Today nearly two million mommas have become a part of our online Midnight Mom Devotional community across social media. We would love for you to join us.
Follow Us on Social Media
All content is copyright 2013-2023, Midnight Mom Devotional - Thompson Family Ministries LLC. All rights reserved. Do not reproduce without written permission.
As an Amazon associate, I earn from qualifying purchases.